Jobs
Keen on innovation
Since 1979 Jobs has been producing 3/5-axis high-power & high-speed machines and automated milling systems which are employed worldwide by the most advanced manufacturing industries for ultra high-tech machining.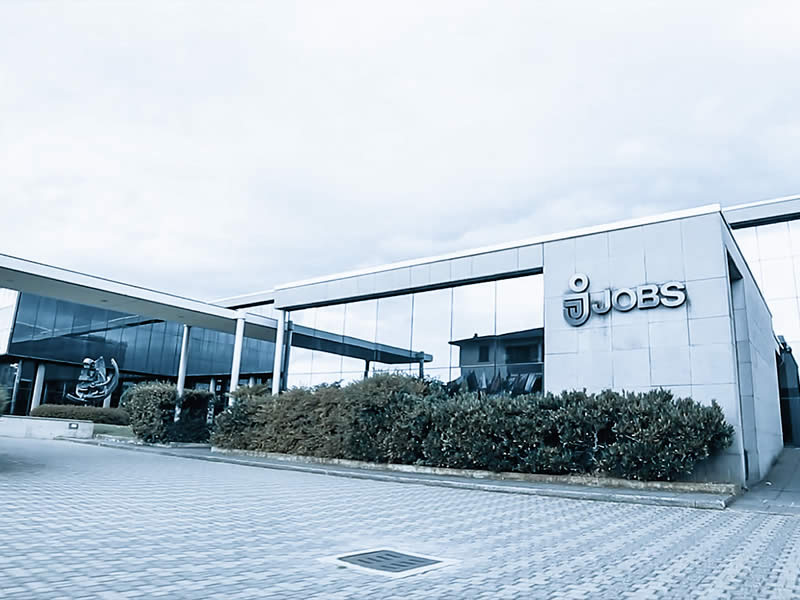 Featured
Product
Our latest featured product
Featured product
TARKUS 2.0
The bridge-type milling centre specifically designed for high removal rates on very tough materials such as titanium, Inconel, stainless steel and HRSA
Highlights
Cast-iron structure for maximum rigidity
Crossbeam vertical movement
Compact and ergonomic full machine enclosure
Tech
Consulting
Find the best solution with Jobs Tech Consulting
Find your Tech Consulting
Send your Tech Request
Jobs, done!
Find your
Tech Consulting
Send your
Tech Request
Jobs
done!
Product
Finder
FIND JOBS, RAMBAUDI, SACHMAN, SIGMA PRODUCTS THAT FIT YOUR NEEDS
Select application category
Select application category
Select application category
Success
Stories
Find out how Jobs enhanced its
Customers productivity and competitiveness
Jobs
People on innovation
Our people, your value.
The human potential we have in the company is highly valuable and we need to keep investing in people. The young people we are hiring hold the promise of a further leap in quality, and it is up to us, as managers, to make it happen.