The ultimate high performance 5-axis milling machine from LINX linear motor gantry family
Jobs LINX CUBE is part of the LINX family, a range of very high-speed linear motor overhead gantry-type milling centres. The main feature of this CUBE model is the monolithic structure where the table, the base and the columns are integrated in a single block. This integrated basement provides clear advantages: in addition to increased stiffness and maintain of accuracy over time, it allows faster installation, and above all, it does not require specific foundation works; the machine can be fixed to the ground with the anchoring elements only (fixators).
LINX CUBE ensures wide possibilities of customization and can be equipped with the best spindle and accessories to fit your application field. This Jobs machine meets the requirements of all applications demanding maximum speed and flexibility, such as design and prototyping, moulds and dies, aerospace industry, aerospace engine components, composite machining, general engineering, and energy.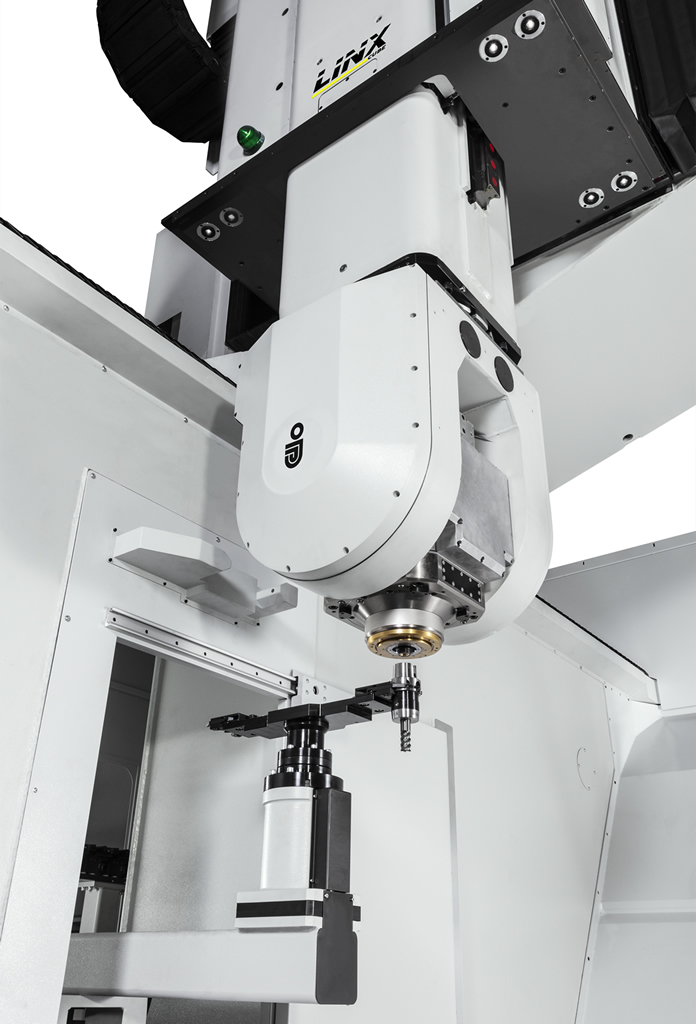 Technical features
X-Axis 2200-4350-6500 mm
Y-Axis 3150-3650 mm
Z-Axis 1250-1500 mm
Speed 70 m/min
Acceleration up to 1 G
Fork-type twist heads for 5-axis machining with the best electrospindles to perfectly fit your application requirements:
Up to 125 kW for aluminium machiningo
Up to 300 Nm for steel and cast-iron machining
Wide range of tool magazines available:

Direct chain from 16 to 40 positions
Double chain with double gripper change arm 64 or 96 positions
Rack type from 120 to 220 positions

Tool cooling systems external and/or through tool
Measuring and probing systems
Dust suction systems
Folding top cover with automatic opening to access work area