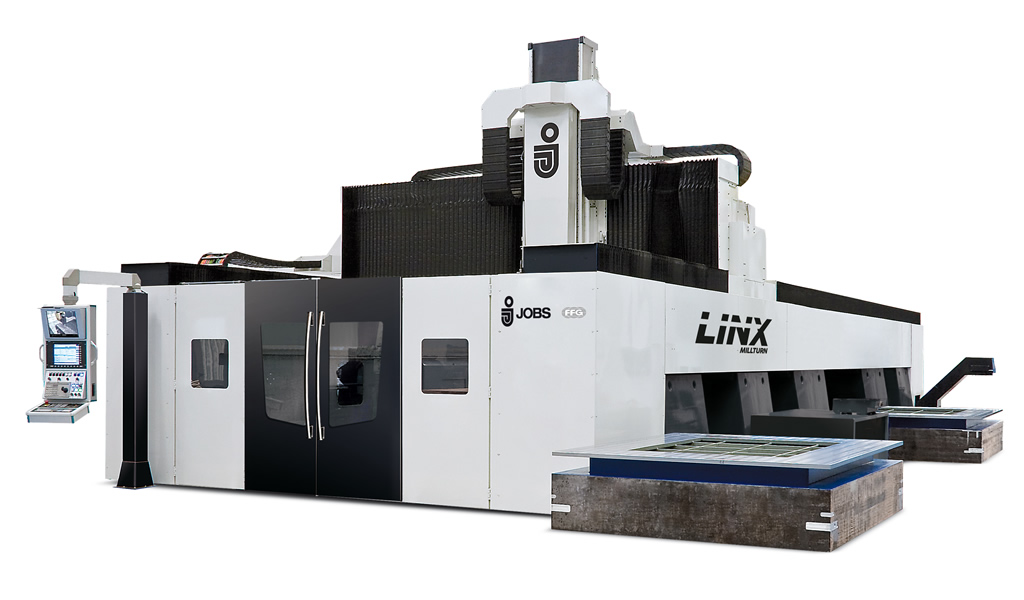 Turning and milling rotary table with high load capacity
Flexibility of use on different materials such as aluminium, steel, and cast iron
Reduced number of machining operations and idle times to optimize productivity
Maximum accuracy and excellent surface quality of the finished component
High performance multitasking machining with linear motors
LINX MILLTURN was the first 6-axis vertical milling/turning machine with linear motors and moving crossbeam for very high speed and high-power multi-tasking roughing and finishing operations. The perfect match between linear motors and high rigidity gantry structure guarantees top accuracy performance for excellent finishing quality.
Equipped with a rotary table for milling and turning operations, LINX MILLTURN simplifies production planning by reducing the number of fixtures, tools and set-ups and ensures maximum productivity by limiting idle times.
This machine features a complete reinforced enclosure of work area to enable totally safe turning mode operations.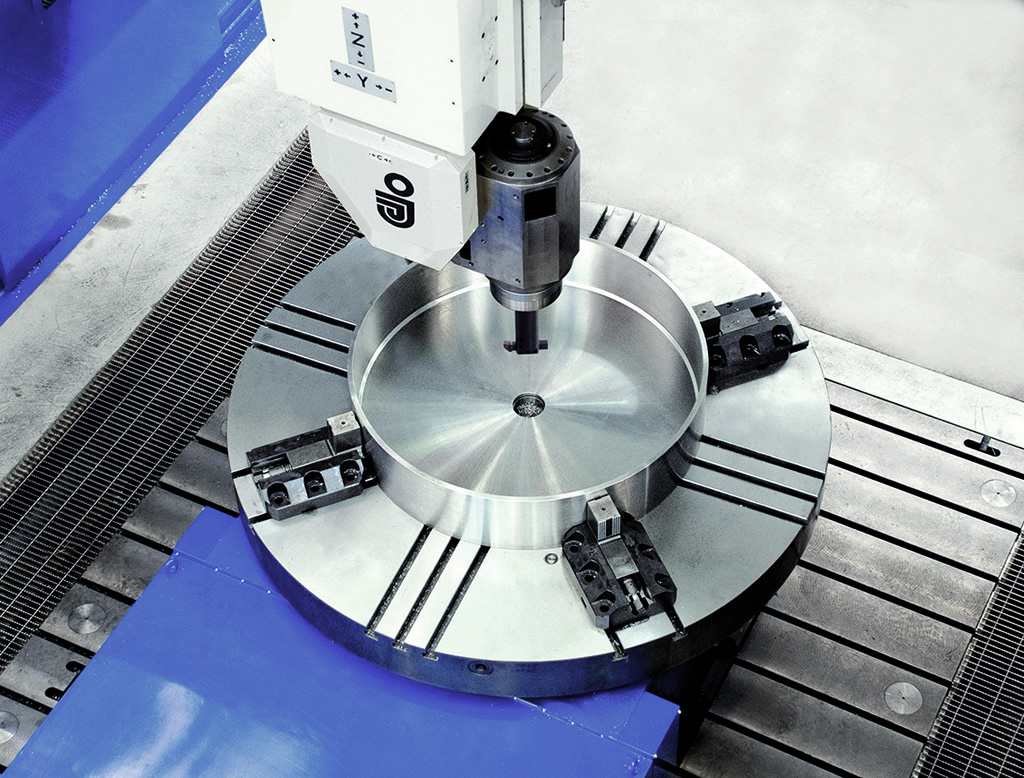 Technical features
X-Axis 2000-4000-6200 mm +Δ 2000 mm
Y-Axis from 2000 to 6000 mm
Z-Axis from 900 to 2500 mm
Speed up to 50 m/min
Very high acceleration
Continuous and/or indexed fork-type twist heads with the best electrospindles to perfectly fit your application requirements:
Up to 125 kW for aluminium machining
Up to 550 Nm for an effective machining of steel and cast-iron
Wide choice of rotary tables for milling and turning operations
Folding top cover with automatic opening to access work area
Large range of tool magazines available:

Direct chain from 16 to 40 positions
Single/double chain with double gripper change arm from 48 to 96 positions
Rack type with large storage capacity for up to 300 tools and possible second change arm for double work-area

Tool cooling systems external and/or through tool and chip evacuation systems
Tool measuring and coding systems, probing systems
Work area separation into two operating zones for pendulum operation: part machining in one area and loading/unloading in masked time in the other
Automatic pallet systems
Remote surveillance systems