Cast iron structure to provide a perfect balance between stiffness, vibration dampening and performances
Very high-volume stock removal rate on tough materials, over 500 cm3/min on Ti-6Al4V
T-configured moving column ensuring the maximum operating accuracy
Compact and ergonomic full machine enclosure
TRT1000 is Jobs forefront solution to reach new heights in stock-removal rate on tough materials such as titanium and HRSA
TRT1000 is Jobs 5-axis class-leading milling centre that opens new horizons in titanium machining, enabling new heights to be reached in stock-removal capacity, thanks to the perfect balance between stiffness, vibration dampening, and performance assured by its T-bed structure made entirely of cast iron.
This solution features a two-station up-front pallet system that ensures high productivity and reliable operation, minimising idle times for blank loading and clamping and finished part unloading.
Specifically conceived to be suitable not only for roughing, but also for finishing operations, because of its good dynamics, TRT1000 ensures an excellent surface quality on the workpiece.
Designed with particular attention to the ergonomics of the operator place and the protection of the working environment, TRT1000 features a full safety cabin equipped with an oil mist extraction system and offers excellent accessibility to the working area for loading/unloading operations and perfect work surveillance thanks to a rear operator station.
Finally, installation above ground level keeps foundation costs down and reduces commissioning time.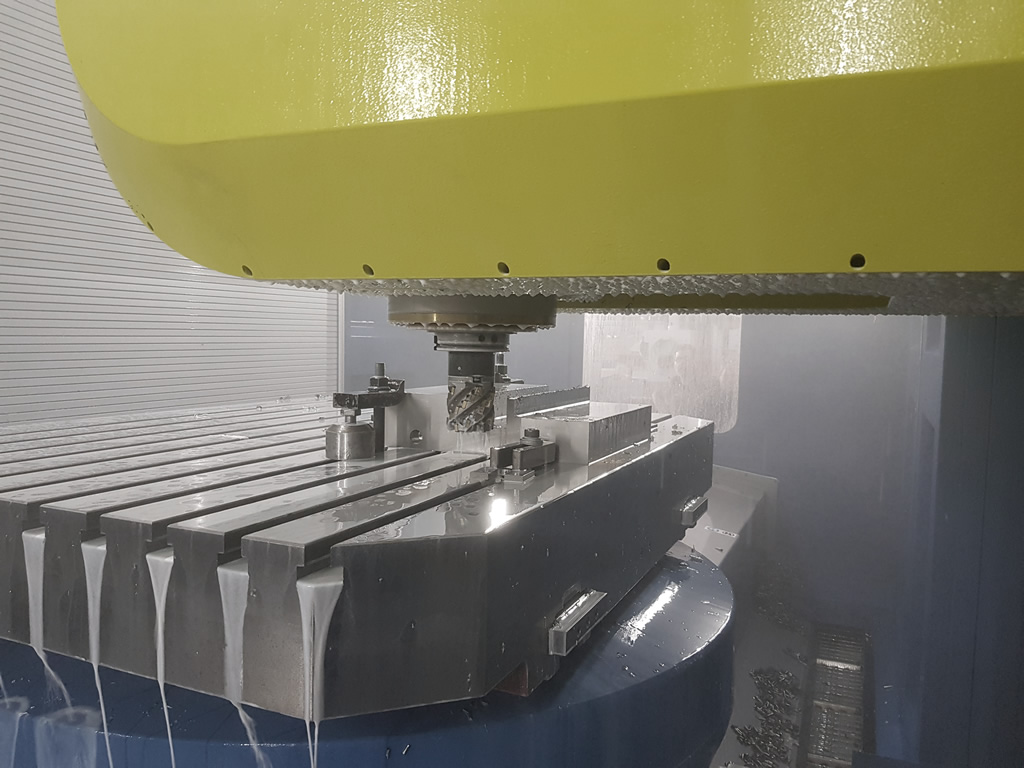 Technical features
Fork-type twist head with electrospindle specifically conceived for full 5-axis machining of large aerospace components in titanium and HRSA, up to 1200 Nm
Several tool magazines available:

Single/double chain with double gripper change arm from 60 to 120 positions
Rack type with large storage capacity for up to 300 tools

Tool cooling systems external and/or through tool and chip evacuation systems
Tool measuring and coding systems, probing systems
Automatic pallet systems