The universal milling machine offering maximum operating flexibility for general mechanical engineering and mould & die applications
Rambaudi SARA is a double-column milling centre with moving table which satisfies several machining requirements thanks to the technological solutions adopted and the different configurations that can be obtained. It is available in 3-axis version SARA 3, and 5-axis version SARA 5.
The solidity of its structure, made of cast iron, the linear guides with very high rigidity, low friction, and silent operation, as well as the mobile table in cast iron with large load capacity, ensure the maximum stability, rigidity, and accuracy to the Rambaudi SARA line, making it extremely effective in general mechanics, automotive and mould & die applications.
The compact and ergonomic full enclosure of the work area provides effective chip and coolant containment and total safety for the operator.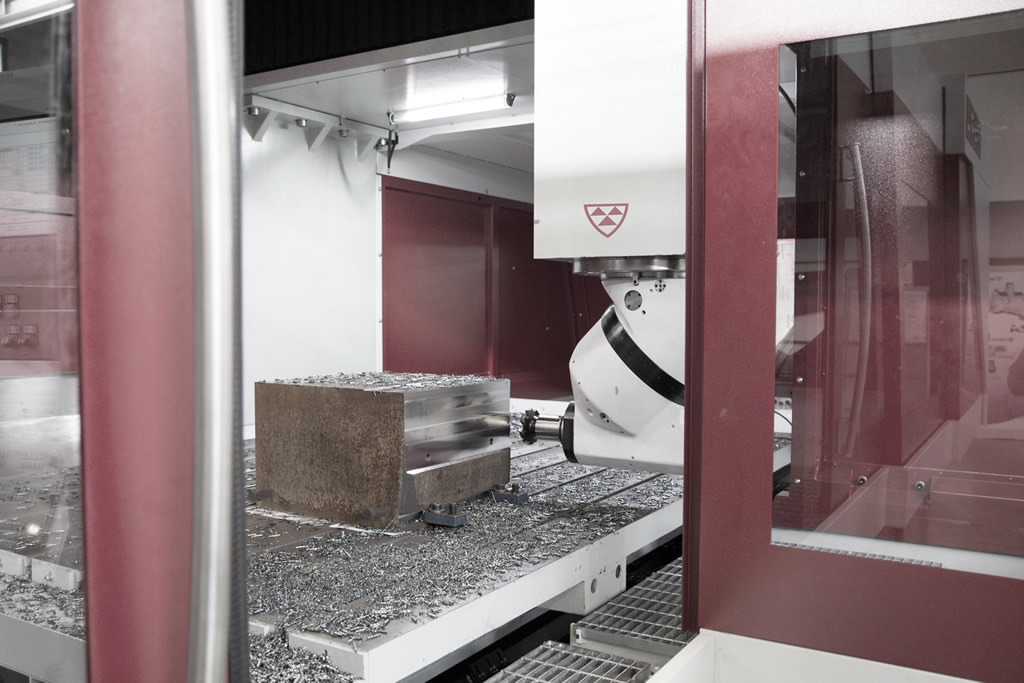 Technical features
SARA 3
X-Axis 2100-3100-4200 mm +Δ 1000 mm
Moving table with wide loading capacity
Y-Axis 1200-2100-2700-3300 mm
Z-Axis 800-1000-1400 mm
Speed up to 24 m/min
SARA 5
X-Axis from 3200 to 8200 mm (Δ 1000 mm)
Moving table with wide loading capacity
Y-Axis 2700-3300-3700 mm
Z-Axis 900-1200 mm
Speed up to 24 m/min
In order to meet all 3-axis machining requirements, the SARA 3 model is available with:
Power spindles 6000/8000 rpm
Direct-drive spindles 15000 rpm
For the best performance in 5-axis machining, the SARA 5 model can be equipped with:
Universal milling head with 2 indexed axes, 5000 rpm
Universal milling head with 2 continuous positioning axes with torque motors, 8000 rpm
Chain-type tool magazines from 24 to 60 positions
Tool cooling systems external and/or through tool and chip evacuation systems
Tool measuring systems, part measuring probes