The best cost-performance ratio resulting from our proven expertise in 5-axis high-speed machining
Rambaudi RC270 is a 5-axis overhead gantry milling centre with high dynamic performance and removal capacity.
High structural rigidity and double guides along each X-axis ensure the best possible positioning accuracy to guarantee consistently high machining quality.
Rambaudi RC270 integrates design and functional solutions specifically aimed at semi-finishing and finishing operations on steel and cast-iron moulds and dies and complete machining of aluminium alloy parts, both for the aerospace and the mould and die industry, where it represents the ideal solution for try-outs alongside moulding lines.
Rambaudi RC270 is fitted with a complete enclosure allowing an efficient chip containment, high accessibility for part loading/unloading, ergonomics, and safety for the operator.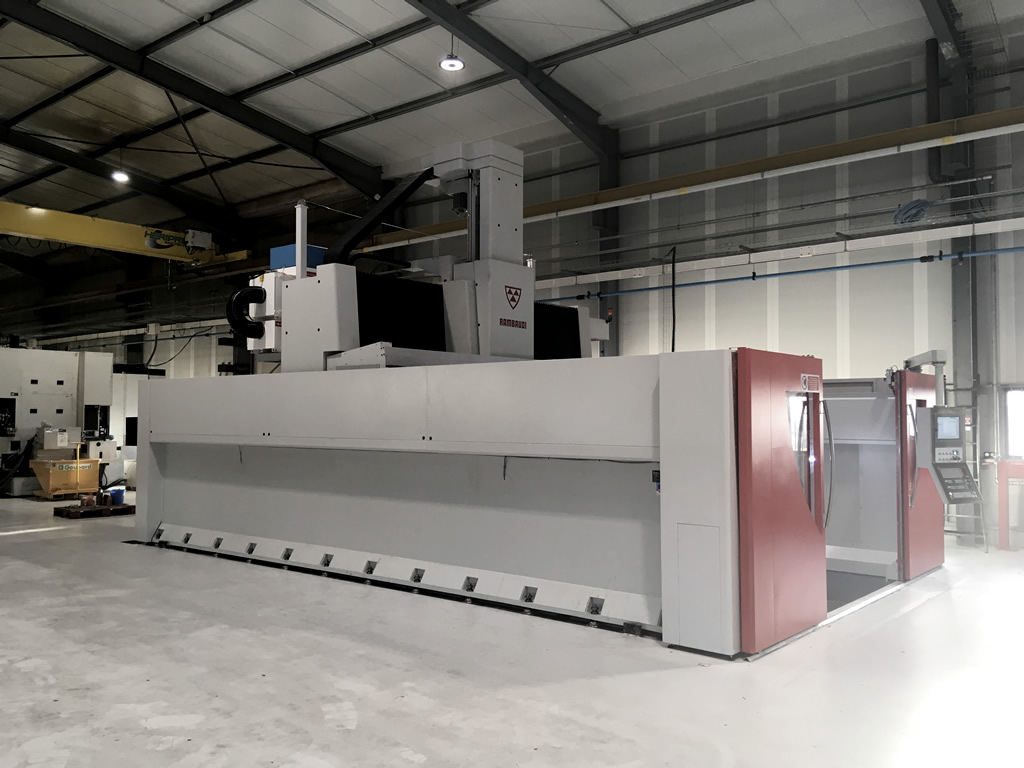 Technical features
X-Axis 2200-3000-4000 mm +Δ 2000 mm
Y-Axis 2700 mm
Z-Axis 1250 mm
Speed up to 40 m/min
Fork-type twist heads equipped with the best electrospindles to perfectly meet your 5-axis machining requirements:
Up to 170 Nm
Double offset to ensure the best approach to the workpiece and maximum penetration while increasing the operating volume
Fixed worktables with different loading capacities
Folding top cover with automatic opening to access work area
Tool magazines available:

Rotary sliding chain type from 24 to 42 positions
Rack type with large storage capacity for up to 300 tools

Tool cooling systems external and/or through tool and chip evacuation systems
Tool measuring and coding systems, probing systems
Automatic pallet systems
Remote surveillance systems for unmanned operation