Top ergonomics for moulds and dies, general mechanics and energy components machining
EVER 1 is medium-size double-column milling centre with moving table featuring high chip removal capacity ensured by its crossbeam "MT-frame" multi-triangle section structure and the effective mechanical and kinematic system with dual drive on all axes. Its ergonomic design ensures easy loading/unloading operations while allowing for simplified maintenance.
EVER 1 milling centres cut hourly and operating costs and offer a considerable high degree of application flexibility, making them the perfect proposal for end-users looking for cutting-edge technology at reasonable costs.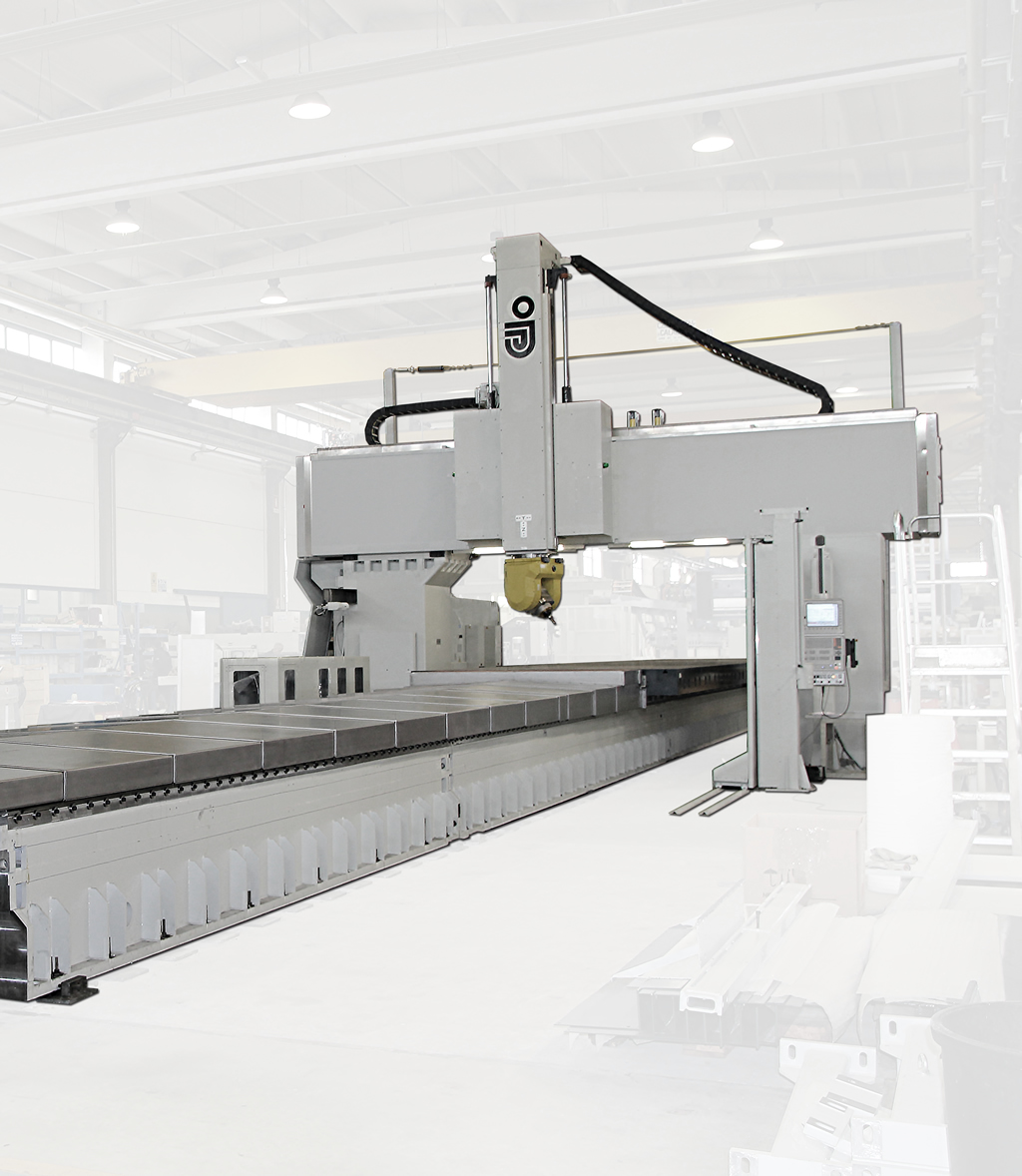 Technical features
X-Axis 4000-5000-6000 mm +Δ 1000 mm
Moving table with great loading capacity
Y-Axis from 3000 to 5000 mm
Z-Axis 1250-1500 mm
Speed up to 28 m/min
A wide range of heads and spindles to best meet your machining requirements:
Up to 1500 Nm for heavy-duty machining
Mechanical vertical/horizontal/fork-type twist heads
Electrospindle fork-type twist heads
Automatic head changing system (BUSS)
Several tool magazines available:

Direct chain on floor from 16 to 40 positions
Chain-type on board machine with double gripper change arm from 40 to 80 positions
Rack type with large storage capacity for up to 300 tools

Tool cooling systems external and/or through tool and chip evacuation systems
Tool measuring and coding systems, probing systems
Automatic pallet systems