Performance tailored to your application needs
SPEEDER is a medium to large size overhead gantry 5-axis milling centre with high dynamic performance, integrating design and functional solutions specifically aimed at the machining of composites and non-tough materials.
SPEEDER is fitted with an excellent enclosure ensuring an efficient containment of machining wastes, high accessibility, ergonomics, and safety for the operator.
The SPEEDER line is the result of JOBS' technological innovations aimed at reducing operating costs, simplifying maintenance, and adopting environment-friendly and energy-saving technical solutions.
The high flexibility in use makes SPEEDER the ideal solution for end-users, contractors in particular, requiring increasingly higher performance for high-tech applications at low hourly costs such as machining of composites, aerospace parts, styling models and prototypes, mould finishing, sport cars, boats, and plastics.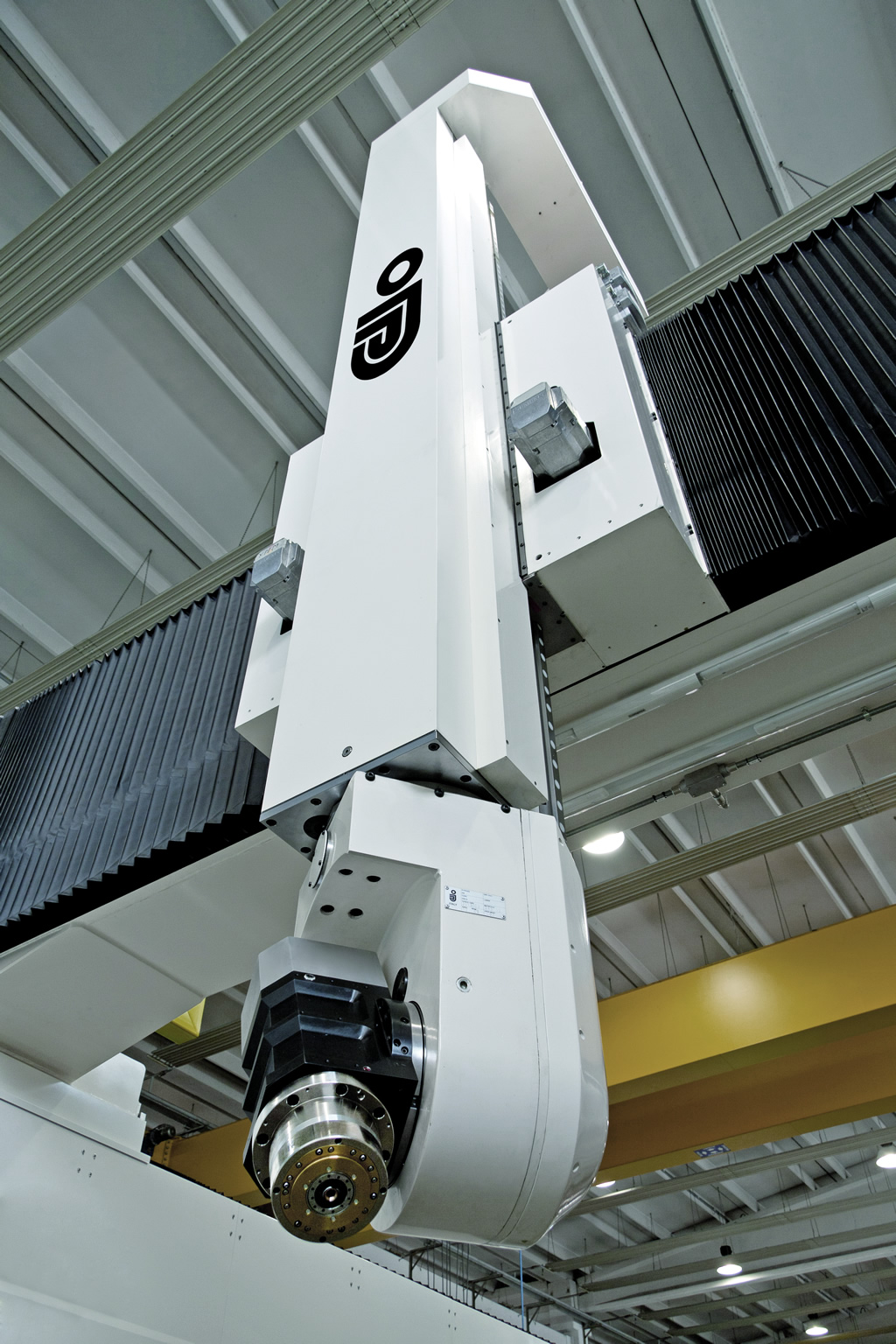 Technical features
X-Axis 3000-4500-6000 mm +Δ 1500 mm
Y-Axis from 2000 to 4000 mm
Z-Axis from 1200 to 2500 mm
Speed up to 50 m/min
Single-side heads specifically designed by JOBS to increase accessibility to the workpiece featuring:
or
direct drive with torque motors
and equipped with the best electrospindles to perfectly meet your 5-axis machining requirements
Fixed worktable with different loading capacities
Folding top cover with automatic opening to access work area
Wide range of tool magazines available:

Direct chain from 20 to 40 positions
Single/double chain with double gripper change arm from 48 to 96 positions

Tool cooling systems external and/or through tool
Tool measuring and coding systems, probing systems
Highly efficient dust suction systems integrated in the heads with suction hoods
High-accuracy countersinking systems with depth dynamic control, with or without integrated suction
Systems designed for wet or dry (Jobs' patent) composite machining, as well as wet & dry combined machining, including wastes collection and compacting
Work area separation into two operating zones for pendulum operation: part machining in one area and loading/unloading in masked time in the other
Automatic pallet systems
Remote surveillance systems