Linear motor horizontal milling centre with L-body® support structure for outstanding dynamic and productive performance
LINX O is a 5-axis horizontal milling centre with linear motors, compact and ergonomic, designed by Jobs with the aim of offering high chip removal capacity to guarantee unique production performance. The use of linear motors and the innovative L-body® support structure, fitted with state-of-the-art driving technology, provide LINX O with excellent dynamic features.
LINX O is conceived as a basic high-speed horizontal milling module, with mobile column, suitable to be equipped with functional accessories allowing the machine configuration to be optimised according to the various fields of application.
LINX O features a full ergonomic safety cabin with great visibility and top cover fitted with vapor suction units, permitting to contain chips during machining and facilitating deflection into the chip evacuation system.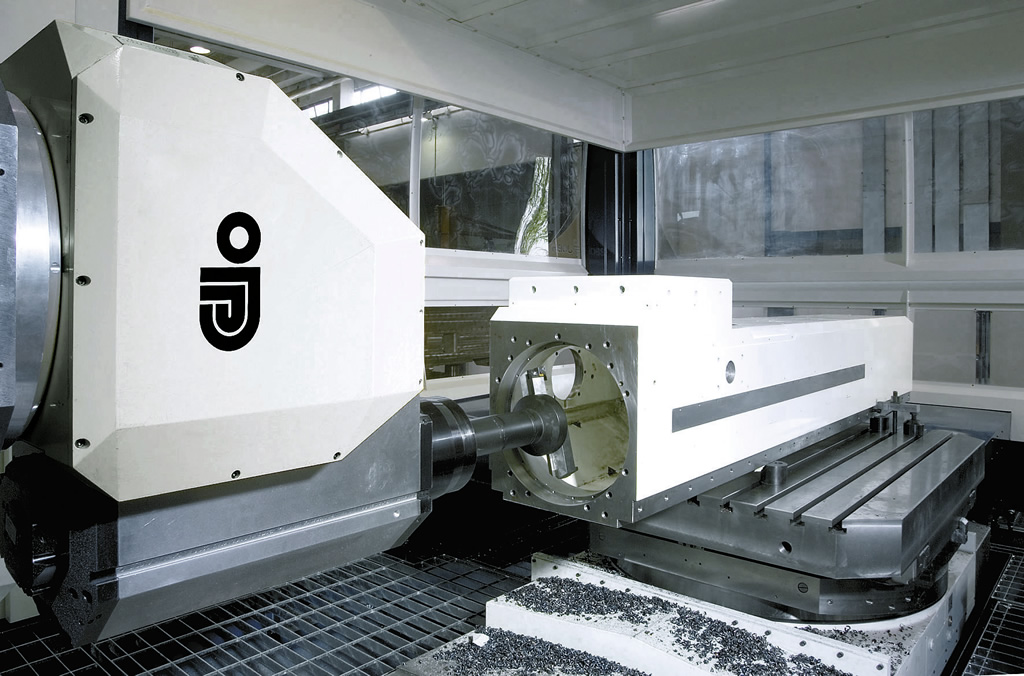 Technical features
X-Axis 2100-3100-4100 mm +Δ 1000 mm
Y-Axis 1600-2500 mm
Z-Axis 600 mm
W-Axis 2000 mm
Speed up to 50 m/min
Very high acceleration
Continuous and/or indexed fork-type twist heads with the best electrospindles to perfectly fit your application requirements:
Up to 125 kW for aluminium machining
Up to 550 Nm for an effective machining of steel and cast-iron
Wide selection of rotary and roto traversing tables (B and W axes)
Automatic pallet systems – several configurations available
Several solutions for tool magazines available:

Direct chain up to 60 positions located on floor or 30 positions on board machine
Single/double chain with double gripper change arm from 48 to 96 positions
Rack type with large storage capacity for up to 300 tools

Tool cooling systems external and/or through tool and chip evacuation systems
Tool measuring and coding systems, probing systems
Remote surveillance systems for unmanned operation