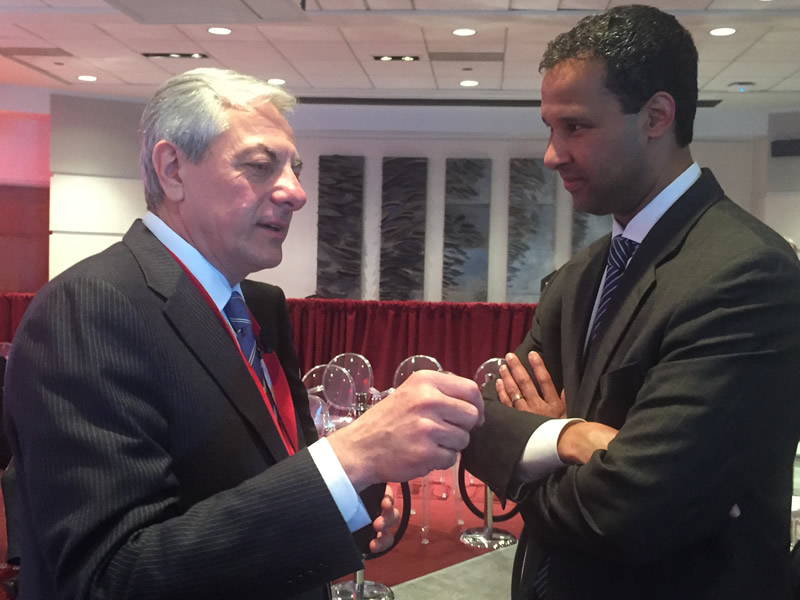 Chicago i3 Forum - "Impact, Innovate, Integrate"
Jobs in Chicago among the six companies in the forefront of technological innovation
On March 30th, 2016, Jobs took part to the Chicago i3 Forum – "Impact, Innovate, Integrate", an exclusive invitation-only event designed to stimulate discussion between a selected delegation of major Italian and American machine tool manufacturers about the current state and future trends of the manufacturing industry in the aerospace, automotive, energy and robotics fields, mostly in relation to new technologies' impact on factory world (Additive Manufacturing, Virtual Reality, new materials,…).
On this occasion Marco Livelli, the Chief Executive Officer of Jobs, indicated that Jobs, a global showcase of mechanical excellence in the province of Piacenza, is not only "the heart of mechanics which looks ahead" but also an Italian frontier in the machine tools industry. Therefore Jobs is ready for innovation challenge.
Specialized in the large pieces machining for the aerospace sector, Jobs has been chosen as a representative along with other six Italian companies invited to present in the i3 Forum.
Livelli's speech focused on Jobs' strength to offer simple solutions to complex challenges, a 30% reduction in machining costs and a 60% improvement in productivity. In regard to the new technologies' usage, Jobs CEO highlighted the company's effort in reducing time to market which results in 60% reduction in hand work with the highest quality outputs.
Italy was the main attraction of this event, being one of the major global players in very high precision machine tools production, from robotics to customized machines for several manufacturing production needs as well as packaging to pharmaceutical industry. Machines are now developed with a high content of electronic automation. Furthermore, the U.S. market is the first international outlet channel.
The i3 Forum was organized by the Italian Ministry of Economic Development, Ice, Confindustria e UCIMU-Sistemi per produrre and included as guest speakers Italy's Prime Minister Matteo Renzi, Chicago Mayor Chicago Rahm Emanuel and the CEO of Fiat Chrysler Sergio Marchionne. Renzi applauded the competitiveness of our Country, suggesting "Thanks to its niche specialization, creativity and production flexibility, Italy is able to compete on global scale against the more advanced German and Japanese manufacturers".